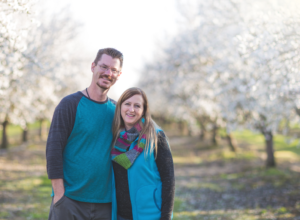 I'm absolutely sure that God has a sense of humor. It plays out in my life daily as an only child now raising six kids without a clue as to how to do this "sibling thing." When I was a kid, never in a million years would I have thought I'd be where I am today. Pretty much anything I ever said "never" to has become my reality. Yep, He sure does have a sense of humor! Oh, He's not laughing at me, He's most certainly laughing right along with me as I try to figure out how my kids can provoke each other with just a look from across the room, how to help my adopted daughters understand what love is, navigate Autism Spectrum Disorder (ASD) and Fetal Alcohol Spectrum Disorder (FASD),attachment related issues, dyslexia, a benign brain tumor in one of my children, asthma, the effects of polio and how to homeschool some of my kids, drive the others to public school and generally shuffle them all around in a million different directions each day without losing my mind and still have enough of me to go around for my superMAN…oh yes, and then there's me…how to find a bit of me mixed in there as I work on my Masters in Exceptional Student with an Applied Behavior Analysis emphasis.
Our family came together through our bio kids first who are each one year apart. (Yes, I had four under four at one point and I'm still alive to tell about it!).
We then adopted both of our little girls from Eastern Europe in 2008 and 2011. I'm now in the midst of four teens in row and wondering if my heart will survive the heartbreak of launching one from the nest each year.
Here on my blog is where I intermittently find time in the midst of this full life to pull out my map and attempt to figure out how to navigate the things of life which were unplanned and generally unspoken. They've left me broken. In the midst of rebuilding this new road, I find that speaking up about what normally is not common conversation will bring healing for more than me.